Student Council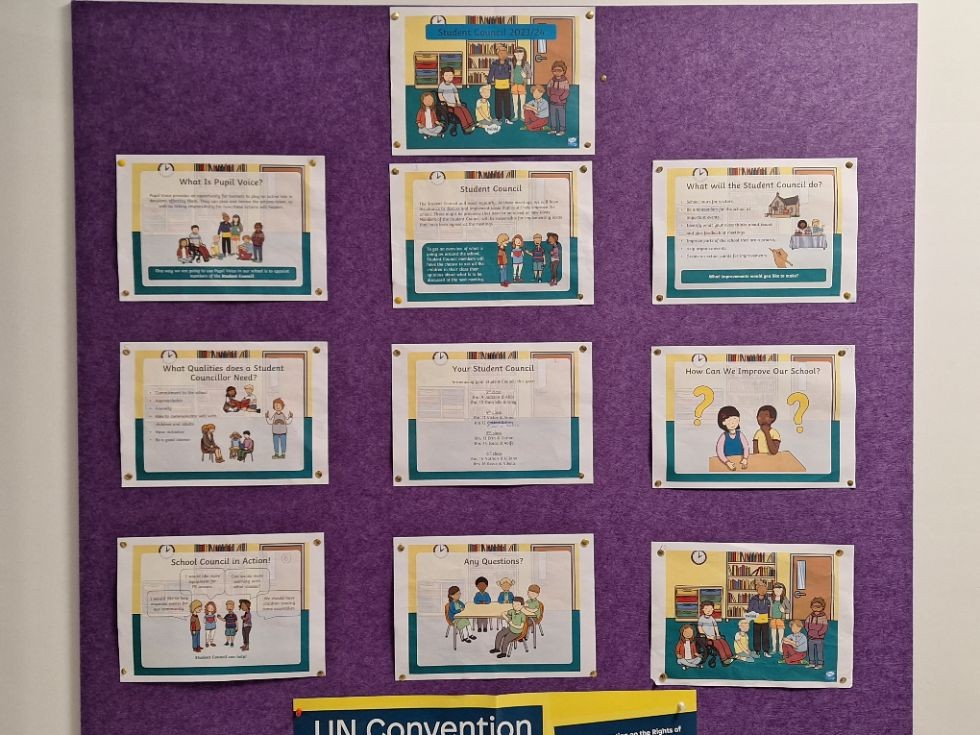 The Student Council provides students with greater involvement in the decision making of our school and allows for the student voice to be represented. Two children from each class are elected from 3rd to 6th Class and are appointed as representatives for their class to the council for the duration of the school year.
The Student Council meet regularly to run projects and discuss issues that arise in school. They are also involved in some of the big decisions that affect the whole school. These meetings are facilitated by a teacher with council representatives collecting ideas and suggestions ahead of each meeting.
Suggestions are then discussed, prioritised and are brought to the attention of the school's principal and to staff meetings. They have been involved in fundraising activities for the school, contributed to changes in school procedures and provided feedback to staff. They have campaigned and fundraised for new resources for the school and were involved in a number of initiatives - organising jersey day, raising money for Wells of life, running a Síopa as Gaeilge, organising a bake sale that raised money for new goalposts.
St Francis of Assisi PS, Belmayne, Balgriffin, Dublin 13 | Phone: 01-8296007